There are many aspects to think about before taking to the water with your dog, for instance the size of your dog. Is your dog too big for both the boat and the kayak? The last thing you want is the risk of capsizing. Take the dog's personality into account. If your dog has a nervous or worried temperament, kayaking may not be a wise move. Even if your dog is of a more excitable disposition, you'll have to work out ways of ensuring that he or she doesn't start leaping about uncontrollably.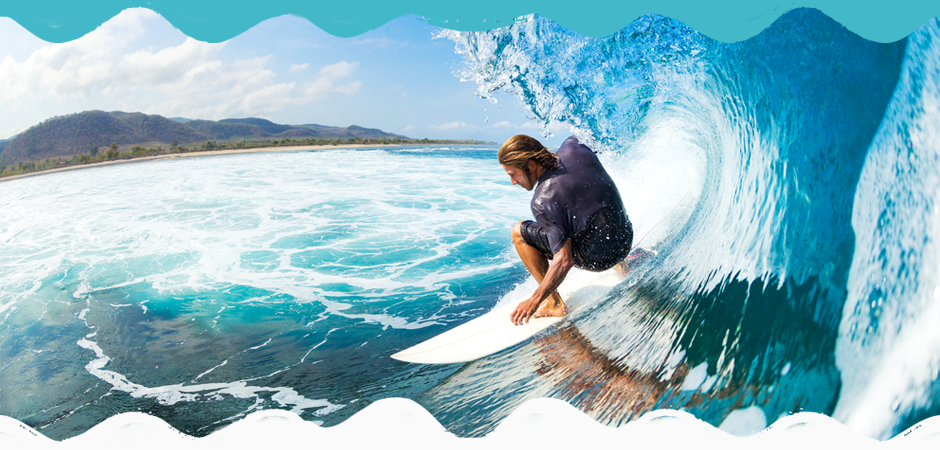 Different beaches and different surfing spots will need differing levels of ability and skills. If you pick a spot that is too easy for you, then you run the risk of hogging the waves and upsetting beginners. Equally, if you choose an area that is too difficult for yourself, then you may get in the way of other surfers. Equally, choosing a time or place that is beyond your ability does pose a safety risk, and no one should put themselves in danger.
Welcome to Coast Water sports, here we stock a great range of water sports clothing and equipment  - everything a water sports enthusiast may need.
Whether you're into sailing, kayaking, SUPing, or just going to the beach then you've come to the right place. We're a family-run business dedicated to giving our customers a great service and the best quality sailing clothing.

Sailing Clothing & Accessories

We specialise in a variety of dinghy clothing and accessories for the ultimate dinghy sailor stocking all major dinghy sailing brands. We also offer a full range of yachting clothing for the desirable yachting sailor. Our most popular branded items include the likes of Typhoon drysuits, Musto & Gill. So whether you are just going for a blast around the cans or a South Atlantic voyage, we will have something to suit your requirements. We even have specialise in kids sailing clothing to make it easy to find that sailing gear for the young sailor in your life.

Dinghy Chandlery
We aren't just a water sports clothing store either, we also stock a complete range of chandlery & sailing equipment including parts and accessories for most dinghies, we also supply a range of replica parts. Our most popular brands stocked include the likes of Harken, Holt, Allen and many more.

Wetsuits & Drysuits
Here at Coast Water Sports, we stock a complete range of wetsuits and drysuits for all disciplines and ocaissions. Kitesurfing, Sailing, Kayaking, Open Water Swimming or just plain going to the beach, we have a range of wetsuits & drysuits for all shapes and
sizes!
See more...

We stock a huge range of water sports accessories and equipment, from roof racks, tie downs, bodyboards, masks and snorkels and much more. We hope if you're passing you will pop in our store and see us. Drop us a line via email or call on 01297 533633.